Gadget-mania is not only a men domain. Women also love being surrounded by lots of interesting stuff, that not always are useful. In case of Golden Brush from Balmain Hair there is also a real usage. But why would anyone need a brush made of gold?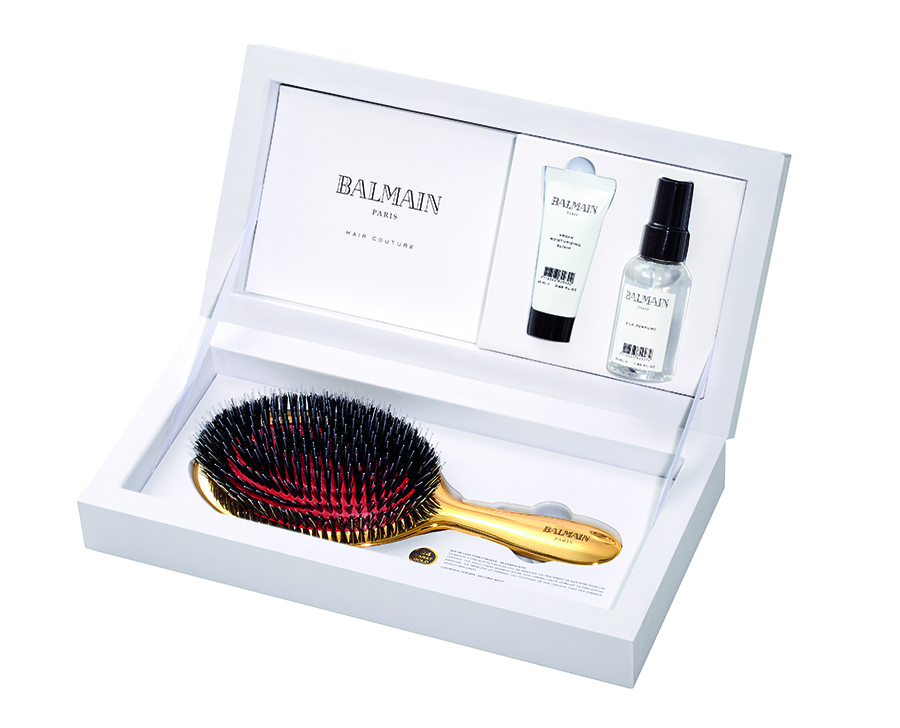 Golden Brush is a luxurious and truly exceptional gadget. It can be perfect and exclusive Christmas present – for a loved one or for yourself. Not without reason, the entire World talks about this gadget. After all, it does not happen often that manufacturers release hair brushes made of 24K gold.
Balmain Hair is one of the most popular fashion brands, that likes to surprise. From under its wings often come quite curious cosmetic propositions and not only. With no doubt, that is exactly golden brush from Balmain Hair. Handmade and truly mesmerizing with the shades of gold and red.
This limited edition hair brush is available, among many in an online shop of the manufacturer. What is the price of golden brush from Balmain? It costs more than Dior or Chanel perfumes, but it actually shouldn't come as a surprise to anyone. It has plenty qualities, which are undeniable. It is worth its price after all.
What makes Balmain Golden Brush such a luxurious product?
– 24K gold plated hair brush.
– Every Golden Brush is handmade with the great diligence.
– It is a combination of boar hair and nylon needles on the red cushion.
– Golden Brush not only brushes hair out, but also cleanses hair and massages scalp.
Is Golden Brush effective, or maybe it is just an interesting, designer gadget? Contrary to the appearances, Balmain Golden Brush work better than most of popular products, like for example Tangle Teezer.
Nylon needles in Golden Brush from Balmain Hair massage scalp and stimulate micro-circulation in skin. Therefore, this impacts enhancement of hair growth and visibly strengthens hair. What is more, Golden Brush cleanses hair, brushes them out and provides long lasting smoother without fly-away hair and frizzing.
Golden Brush from Balmain Hair is available in elegant box with brands logo. The set is complemented by two mini products for hair: Silk Perfume (50 ml) and Moisturizing Argan Elixir (20 ml).